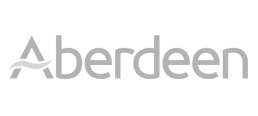 Aberdeen Asset Management
Aberdeen Japan Equities, Inc., a wholly owned subsidiary of Aberdeen Asset Management PLC, is a wealth management provider based in Tokyo that serves high-net-worth individuals with a range of investment solutions and services. The company wanted to develop a website to promote their brand, services, and products to potential clients.
Our Impact
A fully functional website with clean look and user-friendly interface to navigate.
Our Challenge
We were tasked with creating a website to host an array of useful content that would effectively promote the Aberdeen brand and services to potential clients. To develop their new website, we worked with the client to create a brand-compliant, responsive design that is easily navigated by visitors.
Our Solution
We used a custom design coupled with a flat HTML-only structure for the responsive website. This approach allowed us to create a clean and reusable code that ensures the website remains easy to maintain and update.
We developed a brand compliant and responsive website for Aberdeen Japan Equities investments.
Looking to increase your brand presence online? Let us help you.