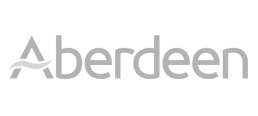 Engaging Aberdeen's Customers at a National Sailing Event
Aberdeen Asset Management is the main local partner of Singapore Extreme Sailing Series, and also the title sponsor of Team Aberdeen Singapore, a new entry in the series which were skippered by a Singaporean sailor. To leverage on the huge turnout of the crowd to foster brand engagement and create social awareness, Aberdeen has approved us for a creative solution.
Our Impact
We had over 4,000 visitors at our booth and over 350 sessions on The Winch, a game we set up to engage people at the event. We also had 500 shares on social media via our 360-degree photo booth.
Our Challenge
How to engage extreme sailing sports fans and potential fans
How to engage a fast moving and robust crowd on the event day by enabling an experience that is quick and precise
How to ensure Aberdeen's branding is consistent throughout the experience
Our Solution
Our UX and engineering team came up with an interactive application that features a winch that has mechanics to trigger the system scoring, the faster the rotation on the winch the higher the score will be.

This simple game engaged the fast-moving crowd quickly and effectively, and we have also created a 360 photo booth to engage their family members who were waiting by the side.
The activation at the event had more than 350+ engagement on the winch during the 2 day event, and boost a wide organic sharing through the participants' social media platforms.
Looking to increase your brand presence online? Let us help you.