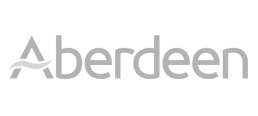 Aberdeen Extreme Sailing Series
Aberdeen Asset Management organized the Extreme Sailing Series at Marina Bay and wanted to leverage on the huge turnout of the crowd to foster brand engagement and create social awareness.
Our Impact
We set up an interactive booth to play a game called The Winch, and made a photo booth as well which resulted in 350+ engagement on the day of the event.
The Challenge
Aberdeen Asset Management is an investment management firm that specializes in Asian markets. Their Extreme Sailing Series has been held at Marina Bay in Singapore, and the company wants to make the most of this event and boost brand awareness among the audience.
Our Solution
We developed social media campaign 6 weeks pre-event to recruit followers and drive attendance. On event day, we set up an event booth with an interactive game called the winch, an engaging hauling system that mimic the sailing experience. The experience was enhanced with photo-booth and prize giveaways.
The activation at the event had more than 350+ engagement on the winch during the 2 day event, and boost a wide organic sharing through the participants' social media platforms.
Looking to increase your brand presence online? Let us help you.