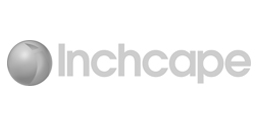 Creating a compelling automotive website for Borneo Motors
Borneo Motors (Singapore) Pte Ltd is today's leading car distributor in Singapore. They are the authorized car distributor and retailer of Toyota, Lexus and Hino in Singapore . They were looking for a digital partner to help them move their customer experience onto a platform that is capable of satisfying the current and future requirements of the business and would allow Borneo Motors to develop content in a way that would support their individuality.
Our Impact
Our successful integration of Sitecore Experience Platform (XP) was absolutely fundamental to the success of this project. It was critical, especially when the ultimate goal was to deliver a more refined and personalised user experience to improve brand awareness.
We have combined our expertise in web design and tech development to help Borneo Motors maintained their high degree of loyalty among clients and partnerships that were built on mutual trust and integrity over the long term.
Our Challenge
How to employ and maximise the powerful features of Sitecore
How to ensure brand experience consistency across multiple products and transactional portals
Our Solution
Working with client, our teams devised a strategic approach to creative, UX and technical development harnessing the capabilities of the Sitecore customer experience platform. We focused on the needs of user groups, creating compelling content experiences for each, useful navigation throughout and elevated the people and values that drive the Borneo Motors brand.

A website architecture was developed that allowed the business to present its full range of products and services with enquiry data being passed straight into the business's CRM.
Our team of UX and technical developers were challenged to solve heavy load of front-end structure and back-end systems, including some entirely offline systems. With a proper empathy and define process in place, the team successfully integrate the website and migrated all old data to the new platform.
Looking to increase your brand presence online? Let us help you.