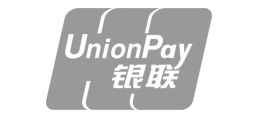 Boosting UnionPay's brand engagement through AFF Suzuki Cup
UnionPay has been named the official payment partner for AFF Suzuki Cup 2018, a high-profile biennial football tournament hosted by the ASEAN Football Federation (AFF). UnionPay wanted to use this partnership to create awareness of UnionPay as a brand sponsor in six South East Asian markets, and to engage with soccer fans across these areas.
Our Impact
We helped UnionPay Indonesia launch a successful social media outreach campaign across all six target markets. Our efforts to drive brand awareness and engagement helped the client achieve:
Over 500k total campaign impression
Over 1.3M total campaign reach
Over 5.7k total campaign clicks
Our Challenge
How to activate audience from diverse backgrounds and behaviours from six different countries
How to be engaging and inspiring towards the audience in the soccer field
How to maximise impact with minimal fixed campaign budget
Our Solution
We provided strategic thinking and research that shaped the trajectory of the platform with the content strategy ultimately guiding and informing creative social activation.

A game hub with leaderboard for soccer fans from different markets to compete with each other was created to mimic the combative spirit of the target audience. Our experts in cross- channel marketing combined social and search insights alongside trend analysis planned a successful digital marketing campaign to promote the game hub.
The campaign yields a resounding success, with more than 70,000 visitors to the campaign landing page during the activation phase.
Looking to increase your brand presence online? Let us help you.